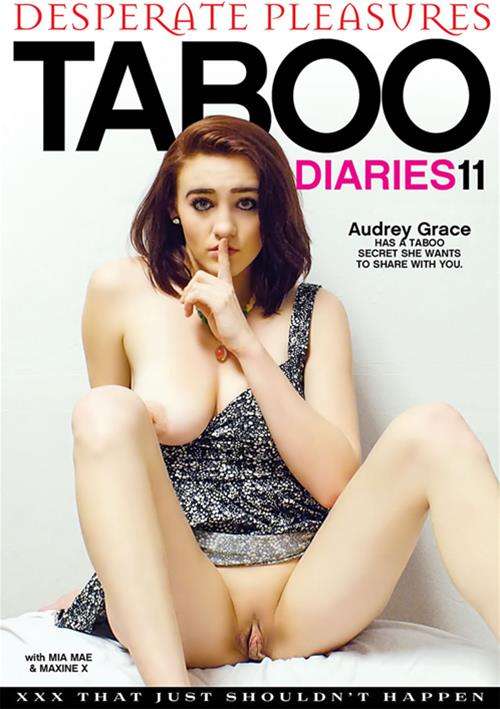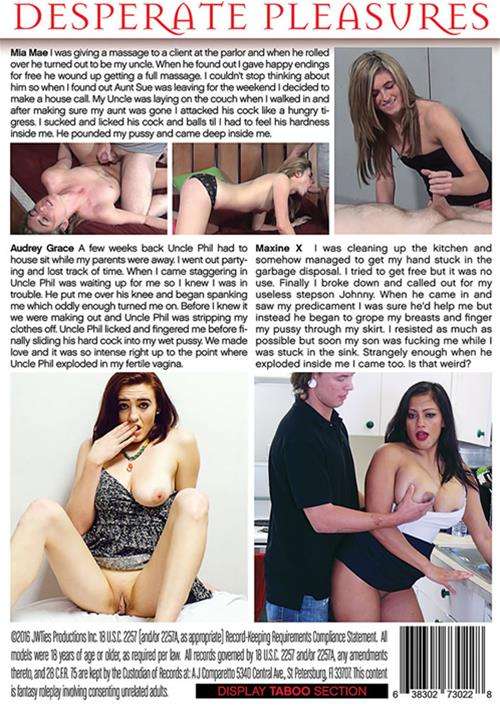 mp4 | 1.59 GB | 01:42:01 | 856X480
Streaming from GOUNLIMITED
Download from UBIQFILE
Download from KEEP2SHARE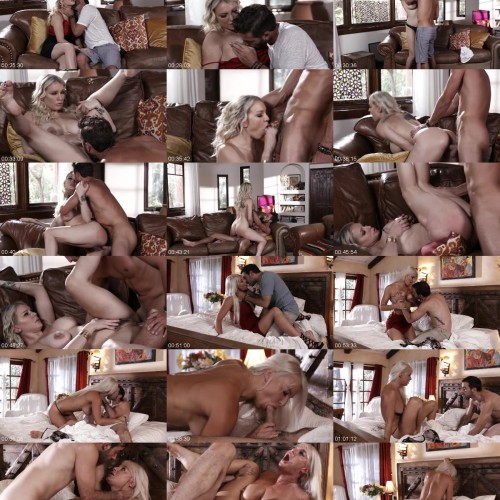 Models: JW Ties, Maxine X, Audrey Grace, Mia Mae
Tags: 18+ Teens, Amateur, Erotic Vignette, Family Roleplay, Gonzo, Older Men, Redheads
Studio: Desperate Pleasures
Year: 2016
Description: Mia Mae I was giving a massage to a client at the parlor and when he rolled over he turned out to be my uncle. When he found out I gave happy endings for free he wound up getting a full massage. I couldn't stop thinking about him so when I found out Aunt Sue was leaving for the weekend I decided to make a house call. My Uncle was laying on the couch when I walked in and after making sure my aunt was gone I attacked his cock like a hungry tigress. I sucked and licked his cock and balls til I had to feel his hardness inside me. He pounded my pussy and came deep inside me. Audrey Grace A few weeks back Uncle Phil had to house sit while my parents were away . I went out partying and lost track of time. When I came staggering in Uncle Phil was waiting up for me so I knew I was in trouble. He put me over his knee and began spanking me which oddly enough turned me on. Before I knew it we were making out and Uncle Phil was stripping my clothes off. Uncle Phil licked and fingered me before finally sliding his hard cock into my wet pussy. We made love and it was so intense right up to the point where Uncle Phil exploded in my fertile vagina. Maxine X I was cleaning up the kitchen and somehow managed to get my hand stuck in the garbage disposal. I tried to get free but it was no use. Finally I broke down and called out for my useless stepson Johnny. When he came in and saw my predicament I was sure he'd help me but instead he began to grope my breasts and finger my pussy through my skirt. I resisted as much as possible but soon my son was fucking me while I was stuck in the sink. Strangely enough when he exploded inside me I came too. Is that weird?